Submitted by Frank Macey on
Now that 2011 has come and gone without Apple launching a smaller, entry-level iPhone, the time is ripe for a resurgence of rumors on the topic. As we have come to expect every year, reports have arrived of an iPhone nano in the works. BGR gives us the scoop this time, citing China Times and their supplier connections.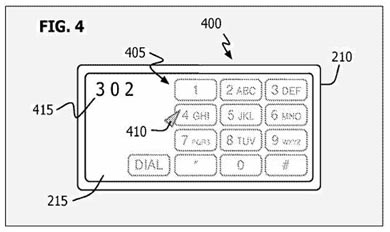 To recap for those unfamiliar, the iPhone nano would be designed to help increase market share for iOS by providing a lower-end, less expensive smartphone. With a smaller profile the iPhone nano could also appeal to those seeking a simpler device with a more compact form factor.
So why would Apple do this when it continues to offer the stripped down iPhone 3GS at a cheaper price alongside the iPhone 4 and flagship 4S? The fact is, Apple has several iPhone nano patents filed already, showing a smaller device with calling capabilities and an extremely thin profile. The latest reports claim that Apple could launch such a device alongside the sixth generation iPhone later this year.
As this would be a new product, it's not clear how long Apple would continue to offer the iPhone 3GS or iPhone 4. Typically the company continues to sell whatever model is one generation behind, although the storage available and the pricing are both reduced. Call us skeptics, but similar reports of iPhone nano plans being nixed forever in 2009 only to reappear on the scene the following month point towards history repeating itself. There's plenty of time between now and the iPhone 5 launch for the iPhone nano rumor rollercoaster to keep rolling.