Submitted by Marshall Walker on
Two different iPhone 4S owners sued Apple for "false and misleading" advertising in March, which helped kick off a few different class action lawsuits. David Jones filed a complaint with a U.S. District Court alleging "Apple disseminates false and deceptive representations regarding the functionality of the Siri feature." Other complaints ranged from not being able to recreate Apple's the 'Rock God' Siri commercial in real life, and Siri not giving proper directions.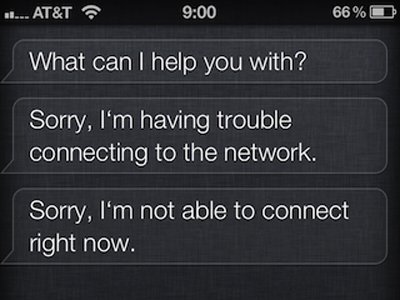 Apple has responded with a motion to dismiss the class-action lawsuits:
"They offer only general descriptions of Apple's advertisements, incomplete summaries of Apple's website materials, and vague descriptions of their alleged—and highly individualized—disappointment with Siri. Tellingly, although Plaintiffs claim they became dissatisfied with Siri's performance "soon after" purchasing their iPhones, they made no attempt to avail themselves of Apple's 30-day return policy or one-year warranty—which remains in effect. Instead, they seek to take an alleged personal grievance about the purported performance of a popular product and turn it into a nationwide class action under California's consumer protection statutes. The Complaint does not come close to meeting the heavy burden necessary to sustain such claims."
While I have expressed my frustrations with Siri, I also agree with Apple. Doing a little research and not trusting everything you see on TV is a great policy to live by. I have also warned people not to buy the iPhone 4S just for Siri. The voice assistant is a fun feature to have, but it's in beta. Siri is also not a mindreader, it is as only as good as the person using it. There are books like Siri For Dummies to help iPhone 4S owners get the most out using the voice assistant.
If your iPhone 4S is jailbroken you may want to check out the Cydia tweak AssistantExtensions. It adds a lot of useful and fun features that make Siri more enjoyable.