Submitted by Marshall Walker on
Is Apple misleading customers by advertising a beta product on TV? Two different iPhone 4S owners think so. Frank Fazio filed the first California class action suit against Apple for "false and misleading" advertising, and now a second person has also filed a claim.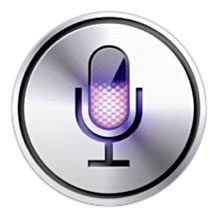 According to the Los Angeles Times, David Jones filed a new suit in a U.S. District Court alleging "Apple disseminates false and deceptive representations regarding the functionality of the Siri feature."
Jones claims using Siri is not as easily done as depicted in Apple's nationwide multimedia marketing campaign.
"Apple's deceptive commercials diverge greatly from the actual functionality and operation of the Siri feature as experienced by Plaintiff and fellow consumers," the complaint states.
Jones says Siri has trouble understanding his questions and takes a long time to reply. Any iPhone 4S owner knows that Siri is less than perfect, and the commercials do show the voice assistant responding quickly with the correct answer every time.
Apple does warn that Siri is a beta product. However, if it's a work in progress should they be advertising it as major feature of the iPhone 4S? According to Frank Fazio and David Jones the answer is "no".