Submitted by Frank Macey on
Apple is sure to pull down the app Display Recorder any second, however you can download it now for $1.99 if you act fast. Although its video quality is inferior to the jailbreak app with the same name, this knockoff app will provide a useful feature for iOS users who aren't interested in jailbreaking their devices to capture screen video.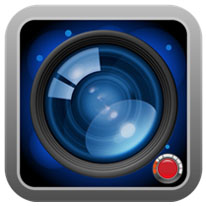 Display Recorder rips off the name and many of the features of developer Ryan Petrich's app that has been available on Cydia for some time. Basically you open the Display Recorder app and press record. As you navigate back to the home screen everything you do on the iPhone is recorded, along with a soundtrack from the microphone.
The resulting video can be played back within the app, or exported to YouTube, the Camera Roll, or other apps. Unfortunately Display Recorder has some bugs, but it does actually work. Some users were having problems recording video of the display until they changed the Settings -> Capture Method to Screen Capture instead of Direct Access. Video settings include quality levels and size, while audio recording can be set to different sample rates and audio codecs.
international users of Display Recorder are warned that the Region Format must be set to United States under Settings -> General -> International -> Region Format -> United States. The developers at BUGUN Software have already submitted an update to fix this problem. It's likely Apple will pull the app down before approving the update, as Display Recorder violates Apple's rules. Ryan Petrich has also filed a complaint in iTunes Connect.