Submitted by Marshall Walker on
According to an email sent to iOS developers, Apple is adding a new dedicated "food and drink" section to its App Store. The new category will include "apps that help users cook and bake, mix drinks, manage recipes, find new restaurants and bars, and learn what their friends like to eat and drink". Food & Drink won't include diet, grocery shopping, coupon clipping, or food-related game apps". Most of the food apps, which are normally listed under "Lifestyle" by their developers, will be automatically migrated to the new Food & Drink category starting on July 8th.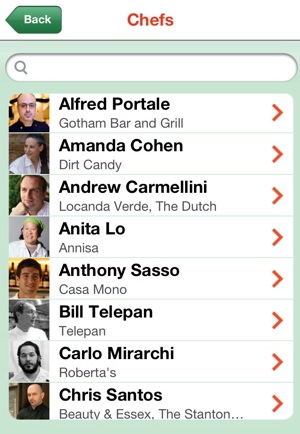 Here's a list of some popular apps that you should be able to find under the new "Food & Drink" section:
Chefs Feed (free for the iPhone, iPad and iPod touch) - A great app for Foodies or people who are overwhelmed when visiting major cities like San Francisco, Chicago, Los Angeles and New York. The app features over 100 famous chefs' favorite dishes, places to eat and it allows users to receive up to the minute updates via its live feed.
Lunchbox (free for the iPhone, iPad and iPhone touch) - The perfect app for travelers looking for the best local places to eat and drink. The app is broken down into three categories: Food and Restaurants, Coffee and Tea, and Bars and Nightclubs. Selecting a category will give you a list of businesses based on your GPS location. What makes Lunchbox interesting and helpful are the color photos uploaded by other users. The user submitted photos paint a more realistic image of local venues than the badly written user reviews featured on other food apps. The app also includes menus (when available) and location data like addresses and phone numbers.
foodgawker
(free for the iPhone, iPad and iPod touch) The iOS companion to foodgawker.com eliminates the need to drag your laptop to the kitchen, and provides a photo gallery that allows you to easily find new recipes. The app allows you to discover new dishes by using keywords, and share your favorites with friends and family via Facebook, Twitter, e-mail, Tumblr and more. It is updated with tons of new recipes and tips everyday, and provides recipe reviews and new trends from thousands of food bloggers.
Kitchen Calculator PRO ($3.99 for the iPhone, iPad and iPod touch) - Every cook or baker should have an easy to use kitchen calculator for converting recipe yields and figuring out annoying kitchen math.
Mixologist Drink Recipes ($0.99 for the iPhone, iPad and iPod touch) - This is a great drink recipe and bartending guide, but what makes it special is its drinks search which allows you to find random recipes based on liquor, mixer, and glassware criteria. You can also find nearby liquor stores and bars using its GPS feature.
App to keep your eye on: The new airport food app B4 YOU BOARD allows you to order food and have it delivered to your boarding gate. This could be a great tool for frequent travelers, but it has a few kinks that need to be fixed, and only services JFK International Airport, Minneapolis-St Paul International Airport, and Chicago O'Hare International Airport.