Submitted by Frank Macey on
AT&T has followed Verizon Wireless by offering their own version of shared data plans for multiple mobile devices. These plans all come with unlimited texting and voice minutes and allow laptops and tablets to connect with an additional fee.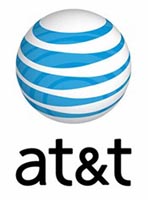 The plans are called Mobile Share plans, and they come in different tiers based on how many GB of data you're interested in using. To subscribe for a plan, you must have at least one smartphone connected along with a minimum of 1 GB of data.
For many users, the Mobile Share plans won't save any money. This is because whatever data plan you currently have probably comes with 2 GB of data and has a monthly voice minute limit at a cheaper cost. The advantage may become apparent if you need more minutes or you have several other devices such as notebooks and tablets that need data. The current Personal Hotspot plan costs an extra $20 per month, and adds 2 GB of usage to your data plan.
AT&T anticipates a future where several mobile devices including cars and medical devices, among others, will all be connected to their network and use data from a single plan billed to one account. The Mobile Share plans just announced start at $45 for each smartphone connected to a 1 GB data plan at $40 per month. This means two iPhones sharing 1 GB of data would cost $130 per month with unlimited texting and voice minutes.
Up the limit to 10 GB and you're talking $120 for the data and $30 for each iPhone connected to the account. Going over the limit will cost $15 per GB. Adding a tablet costs $10 per month, while laptops are $20 additional. Time will tell how AT&T and Verizon's shared data plans go over with mobile device owners. There's sure to be price adjustments in the years ahead as more mobile devices are connected.