Submitted by Anders Batten on
The popular iOS game Samurai vs Zombies has added an all-new Zombies Rising game mode. Players can now play as the Zombies against their former allies the Samurai.
Samurai vs Zombies is a side-scrolling defense game where players must defend their samurai village against zombie waves. Players can use a combination of their main samurai warrior, towers, magic and allies to defeat the undead.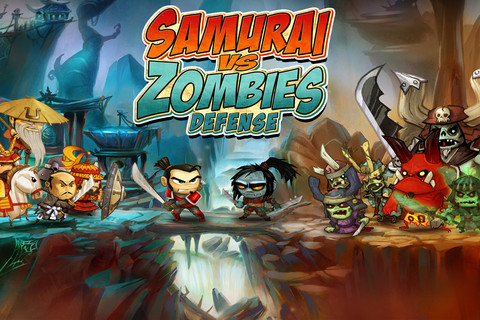 You can choose up to six upgradeable allies, two magic spells and one charm before each wave. You then collect points to release your allies in waves to confront the zombie onslaught. You can also use your main samurai warrior to battle the undead, and build towers to defend your village. The game is over when your main warrior dies or your village is destroyed.
The many upgrades, mini games and levels keeps the game fun and interesting. There are in-app purchases, but they're not necessary to advance and don't hinder the gameplay. Existing players can now upgrade to version 3.0 to receive the new zombie mode. New players can download the app for free from the App Store.
Samurai vs Zombies supports both the iPhone and the iPad.