Submitted by Sammy Snyder on
Minigore 2: Zombies is free for a limited time to celebrate the franchise's fourth-anniversary. The popular zombie shooter features over 20 playable characters, 300 challenges and 60 different enemies with seven bosses. The game has received mostly favorable reviews from fans and critics, and it has been described and an" intense over-the-top bloodbath" by GameTrailers.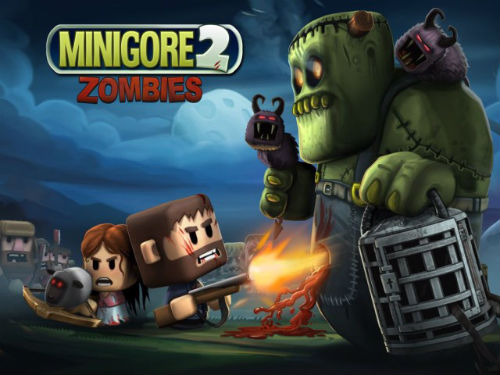 The original Minigore was released for iOS devices and the PSP Go in 2009. The sequel was released for both the iPhone and iPad in 2012. Both games follow the adventures of a character named John Gore, who is trying to survive in a world known as "Hardland." . In Minigore 2, players must help Gore defeat the legendary Metusalem's army of undead chefs, lumberjacks and penguins.
Minigore 2: Zombies is currently free to download from the Apple App Store. It supports all of Apple's current devices including the iPhone 4 or higher, the iPod touch 4th and 5th generation, the iPad 2 and higher, and the iPad mini. It requires iOS 4.3 or later and is optimized for the iPhone 5.
The original game is also currently available in the App Store for $0.99.