Submitted by Frank Macey on
Despite an AT&T official policy to the contrary, some iPhone owners have been able to unlock their iPhones while still in a service contract with the mobile carrier. Several users described by ArsTechnica initiated the unlock process via standard procedure on the web, and were approved even though their two-year service commitment had not been fulfilled.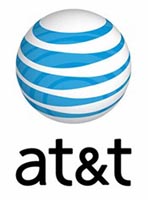 AT&T started unlocking iPhones for customer accounts in good standing earlier this year. The instructions to unlock your AT&T iPhone are simple, requiring anywhere from a day to a week to take effect. After the process is complete, the unlocked iPhone can be used with SIM cards from other compatible carrier networks.
Some AT&T Mobility customers have had better luck than others at unlocking their iPhones under contract. The process by which AT&T approves an unlock is not public, although the company claims to qualify for an unlock the device in question must not be in an active term commitment. Some long-time customers in good standing have had their device unlocked regardless of this policy, with months or even over a year left on the two-year agreement.
Apple is expected to launch the iPhone 5 next week, making it likely that a flood of older iPhones will hit the used device market. Unlocked or jailbroken iPhones can fetch a higher price than their carrier-dependent, locked down siblings. The iPhone 5 will change the SIM card game with the introduction of a smaller nano-SIM card to save space. The new cards will be backward compatible with the right SIM card tray adapter.