Submitted by Frank Macey on
Internet radio will have a new competitor early next year if Apple successfully negotiates a deal with record labels. Talks are in progress according to Bloomberg and could be concluded by the middle of November. Apple is seeking to take on Pandora, the current online radio leader.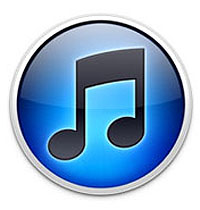 Apple's radio service would differ somewhat from Pandora's model, with a customized app making it possible to purchase songs as streaming files and re-listen to music in automatically generated playlists on iOS devices. Access to both services will be free, with iAds providing revenue for Apple's service.
Some reports have indicated Apple will promote some tracks based on what the music labels are interested in highlighting during a given month. Sony, Universal Music Group and Warner Music have all met with Apple recently to hammer out licensing terms. According to Cult of Mac, some industry leaders aren't sure about Apple's terms.
Although Apple will provide a cut of iAd revenues along with lower royalty payments than Pandora pays, the company wants more flexibility including unlimited track skipping for users and exclusive access to new releases. Record company execs would love to see a competitor to Pandora enter the stage but recognize that Apple is flexing its muscles as iTunes dominates over half of the music market.
Unlike Apple's failed
Ping music sharing
, iOS users can expect that Apple's streaming radio service will launch in 2013 and make a lasting impact on the industry.