Submitted by Frank Macey on
With Apple working on its own streaming radio service through iTunes, Pandora continues to improve its leading software to stay ahead of the pack. Their latest iOS app, now version 4.0 brings iPhone 5 display support and a long list of new features to Pandora Radio for the iPhone, iPad and iPod touch.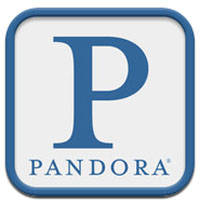 Now Pandora makes it possible to share music directly with friends using social media. You can also find new music by seeing what others are listening to on the Music Feed. Pandora has also added full artist discographies and lyrics for all of the songs they play.
One note, iPad users will experience a temporary bug where the app does not enter landscape mode. This will be fixed in the next update. The complete list of improvements to Pandora Radio include:
- Share your latest discoveries with friends on Pandora, Facebook, and Twitter
- Discover new music by following others on the Music Feed
- Re-discover your favorite music on your profile page
- Explore the artists and music you love directly on your device
- Full lyrics for the songs we play
- Artist biographies and discographies
- Detailed track features from the Music Genome Project
- Find even more music you'll love by adding variety to your stations
- Enjoy constantly updated and expertly curated genre stations
- Timer added to the track progress indicator
- Support for the taller iPhone 5 screen
- Support for new BMW vehicles with the "BMW Apps" option
- Numerous stability and performance enhancements
If you're a Pandora user get the update
directly from iTunes today
.