Submitted by Frank Macey on
Rockstar Games has confirmed the 10th anniversary of Grand Theft Auto: Vice City will be released for iOS and Android on December 6th. Fans of the game can expect the title to sell on the App Store for $4.99, matching the price of Grand Theft Auto III.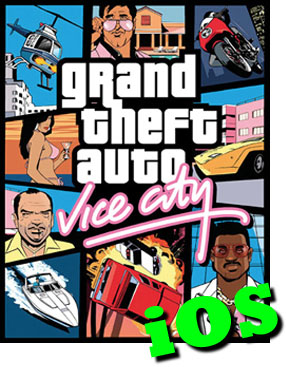 Besides GTA 3, Rockstar has also released Max Payne Mobile and GTA Chinatown Wars on iTunes. To commemorate the 10th anniversary of Vice City, Rockstar will release several enhancements to the game in the iOS version. Native high-resolution graphics will bring all of the excitement of the console version to mobile.
Support for Retina displays will be included, with anyone owning an iPhone 4, iPod touch 4G or later able to join the fun. GTA Vice City will even run on the original iPad as well as newer Apple tablets. According to Cult of Android, enhancements will include full customization of the controls, better targeting options, and updated character models and lighting effects.
GTA Vice City takes place in the 80s, with music and scenery to match. Drive motorcycles, cars and blow things up on the go with the upcoming iOS release on December 6.