Submitted by Frank Macey on
Remember CJ and the Grove Street Families? Rockstar games has announced the upcoming release of Grand Theft Auto: San Andreas for iOS devices next month. First released in 2004, the game defined GTA back in the days of PlayStation 2. The mobile version will feature remastered graphics and other enhancements.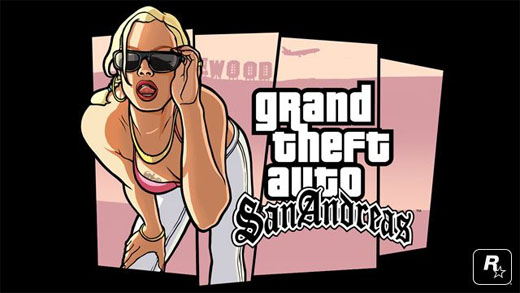 iOS gamers can expect full iOS 7 external controller support, in addition to brand new touch controls and contextual control options. San Andreas has been upgraded by Rockstar with dynamic shadows, an enriched color palette, and greater draw distance. Even characters and car models have been improved and enhanced beyond the original game.
The checkpoint system has been reworked for easier progression, but the plot remains classic. Set in 1992, the game circles around Carl Johnson (CJ) and his gang, the Grove Street Families. Besides building up the gang, CJ must figure out the truth behind his mother's tragic murder. Driving and shooting his way through Los Santos, San Fierro, and Las Venturas, CJ must survive gang wars, corrupt cops, and even riots.
Grand Theft Auto: San Andreas sold over 27.5 million copies and won several awards after it was initially launched. San Andreas will join several other Rockstar titles in the iOS App Store, including GTA: Vice City, GTA III, and Max Payne Mobile. In addition to iOS, the mobile game will be released for selected Android, Amazon Kindle and Windows Mobile devices.