Submitted by Chad Shmukler on
If you've read about the recent instances of iPhone touch screens becoming unresponsive, or worse yet, have had your iPhone touch screen exhibit such issues, fear not. Apple has indicated it is aware of the "dead spot" issue that some iPhones are suffering from, and are actively resolving the problem.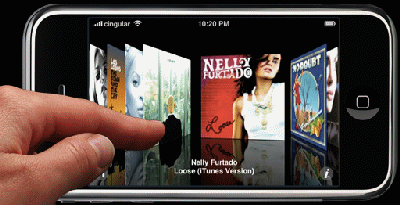 For those unfamiliar with the issue, numerous reports have arisen over the last week or so in which the capacitive touch screen on the Apple iPhone begins to exhibit a dead or unresponsive area of approximately one half inch in height across the width of
the phone (when held vertically).
Unlike previous iPhone issues which, at first, Apple seemed confused on exactly how to handle, Apple is jumping right on the screen issue and encouraging customers experiencing the issue to contact AppleCare or take their iPhone into their closest Apple corporate store for repair.
Though many users have shared information regarding their instances of the "dead spot" issue, there's been no conclusive pattern to tie the units together. Though Apple has indicated they are aware of the problem, they have not yet released information regarding the cause.
What's more, Apple is waiving the standard $29 iPhone rental fee for owners whose phones have signs of the problem. During the estimated 3-day repair period, Apple is providing loaner iPhones free of charge.