Submitted by Marshall Walker on
Now you can now add a little bling to your smartphone thanks to Case-Mate's new Glam and Pearls Collections for the iPhone 5. The Glam series promises a "dazzling fine jewelry-look" thanks to a unique finishing process that adds sparkles to each case's glossy, smooth surface. The cases are available in Champagne for $50, Silver for $40, Gold for $40, Rose Gold for $50, and Midnight for $50.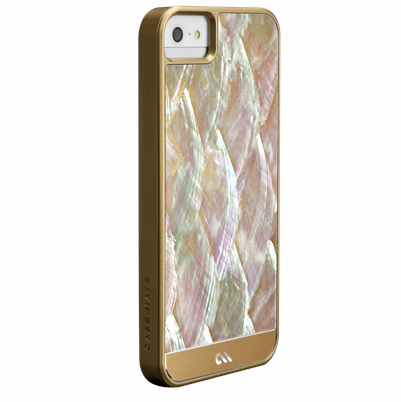 Case-Mate also dares you to "make a statement" with the exotic Pearls Collection. Each case is crafted from genuine mother of pearl, and Case-Mate promises that the individual pearls are "thoughtfully selected and carefully laid into an artistic design pattern". The Pearls Collection are $150 per case and come in Gold, White and Black.
Both the Glam and Pearl cases feature impact resistant and flexible designs, plus access to all ports and functions.