Submitted by Sammy Snyder on
Case-Mate has rolled out another line of high-end cases for both the iPhone 5 and Galaxy S 4. The Case-Mate Acetates Collection features three new elegantly designed iPhone cases. The new designs include White Horn, Tortoise (w/ gold brushed aluminum), and Pewter. Each case features a two-piece design to protect the back and front of your device, and an interior patterned inlay for extra protection. The Galaxy S 4 cases only come in White Horn and Pewter. The Acetates Collection cases are $80 with free shipping.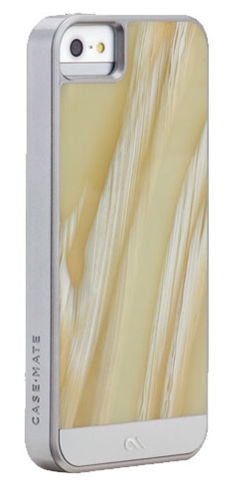 If an $80 iPhone case is out of your price range, Case-Mate also offers more affordable designer and basic cases. Case-Mate's colorful line of Olo cases range from around $10 to $25, and feature sizes for all types of smartphones including the iPhone 4/4S.
You can also design your own Case-Mate "Barely There" or "Tough" case using your own images or designs. The create your own cases are around $30 to $40 depending on the type of case, and what model smartphone you are designing it for.