Submitted by Chad Shmukler on
A RIM fansite, BlackBerryCool, recently broke a report which suggests that AT&T has crippled the GPS capabilities of the upcoming Blackberry 8820 in an effort to keep the device's technical specs from showing up those of the Apple iPhone.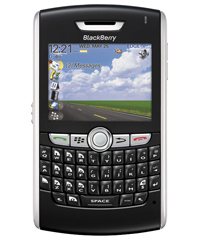 From the sounds of it, GPS won't be wholly removed from the 8820, but it will be significantly reduced in functionality. So reduced, that the only functioning GPS related software on the device will be
RIM's TeleNav software.
Though unconfirmed, the report supposedly comes from a reliable source within AT&T. According to the source, RIM initially resited the crippling of the 8820's GPS functionalities with significant zeal. However, when faced with threats from AT&T which supposedly included backing out of the 8820 as well as any future Blackberry devices, the manufacturer caved to AT&T's demands.
It isn't hard to believe that AT&T would be concerned about a GPS and WiFi enabled device, which also would be price-subsidized, putting a damper on iPhone sales. That said, it is somewhat hard to imagine that they would take things this far and that RIM would allow themselves to be manipulated in such a manner.
Additionally, one must wonder about the customer backlash that AT&T will no doubt suffer from if these reports are proven to be true. Blackberry/RIM owners are a loyal bunch who won't likely take this one laying down. The 8820 has been an eagerly awaited device that most hopeful owners won't want to purchase in less than it's fully functional form.
The Blackberry 8820 is scheduled to be available via AT&T come September, so we won't have to wait long to see if they're truly crippling the GPS functionality on the device.