Submitted by Frank Macey on
Rockstar Games has dropped the price of Grand Theft Auto: Vice City for iOS in a limited time offer. At just $1.99 now it's the perfect time to grab GTA Vice City for your iPad, iPhone or iPod touch. The game was initially launched in December for $4.99, matching the price of GTA III on the iOS App Store.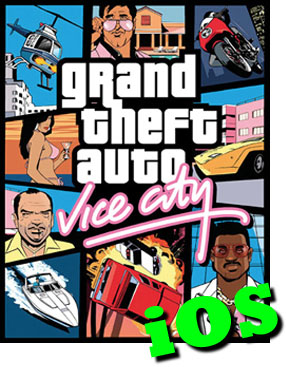 Several enhancements to the game have arrived in the iOS version, celebrating the 10th anniversary of Vice City on the Playstation 2. Besides better targeting options and customized controls, graphics have received a boost with updated character models and lighting effects. Open-world gameplay and a character driven narrative means the action never stops.
Get more info on Grand Theft Auto: Vice City from iTunes. From the official release notes:
To celebrate its 10 year anniversary, Rockstar Games brings Grand Theft Auto: Vice City to mobile devices with high-resolution graphics, updated controls and a host of new features including:
- Beautifully updated graphics, character models and lighting effects
- New, precisely tailored firing and targeting options
- Custom controls with a fully customizable layout
- iCloud save game support
- Massive campaign with countless hours of gameplay
- Support for Retina display devices
- Custom iTunes Playlist
Grab GTA: Vice City before the price increases from its all-time low of $1.99.