Submitted by Frank Macey on
Mobile carrier AT&T is set to launch a new pre-paid cellular service named "All In One" on June 15th. The company plans to test the new plans in Florida and Texas before rolling out the program nationally. For those who don't like contracts and are looking for a more affordable data plan option on their mobile devices, AT&T will provide a competitive option.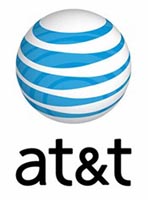 Data tiers come in at $35 for feature phones, $50 for 2GB of smartphone data, or $70 for 5GB of smartphone data. All plans include unlimited voice and texting as part of the package. These new offerings are separate from AT&T's current pre-paid service known as GoPhone, which comes in at $65 per month with only 1GB of data and unlimited voice and texting
FierceWireless also reports that AT&T will throttle speeds for users who exceed their monthly data allotment under the new plans. Sources tell the publication the plans are not final, and the numbers could be tweaked before All In One is officially announced by AT&T.
Competition in the pre-paid smartphone segment is heating up, especially with an increasing number of US carriers offering the iPhone. AT&T contract data plans for the iPhone are among the most expensive in the nation, although AT&T provides fast HSPA+ (4G) in addition to LTE coverage. AT&T's GSM network also makes it possible to use a data connection while on a voice call.
AT&T already uses the All In One brand to sell local and long distance telephone service to small businesses.