Submitted by Marshall Walker on
There should be an explosion in Vine activity now that Twitter has released its popular video sharing app to the Google Play store. This means almost anyone with a smartphone will now be uploading videos, and that Wil Wheaton will finally be joining the Vine community. As most users already know, Wheaton will not be the first celebrity on Vine. The app is full of famous people such as Jimmy Fallon and Tyra Banks, but there are also plenty of lesser known celebrities making a huge splash on the app with their daily hilarious videos. Here is a quick look at five Vine channels worth following... Especially if you're a new user.
#5. Andy Milonakis' odd videos are always making it to the "Popular Now" section of the Vine app. His Creepy Money Dispenser, where he forces random strangers to take money while wearing an off-putting mask, is probably his funniest running gag. Milonakis is also known for uploading a few videos each day, which is always a plus on Vine.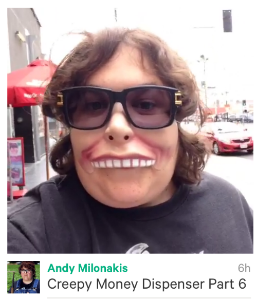 You' may remember Milonakis from The Andy Milonakis Show.
#4. According to
Marlo Meekins'
Twitter
description
, she is a "cartoonist/writer for Spumco, Nickelodeon, CN & Disney". She is also bona fide
Vine
celebrity with over 100,000 followers, and for good reason. Her videos feature plenty of other funny
Vine
users like Steve Agee and Nick Mastodon, plus she is hilarious herself. Trust me on this one.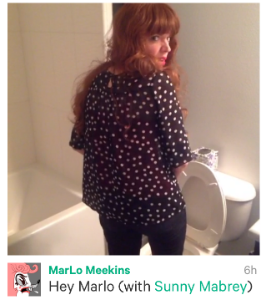 #3. Bo Burnham doesn't have a lot of uploads yet (around 37 the time of this post), but he's already gained a large following thanks to his funny skits, like this Fast Times At Ridgemont High pool scene remake.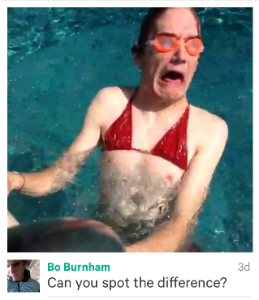 Burnham's television show Zach Stone Is Gonna Be Famous is currently airing on MTV.
#2. Daniel Franzese was the first Vine celebrity I stumbled across when I first downloaded the app. I love his #awwman catchline, and his scary clown videos. Franzese also uploads daily, and his videos never disappoint.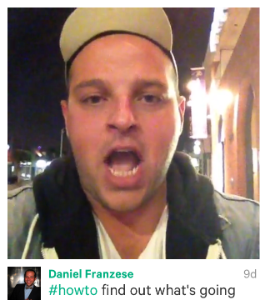 You may remember Franzese as Lindsay Lohan's friend in Mean Girls.
#1. Ryan McHenry's Ryan Gosling Won't Eat His Cereal and Will Sasso's lemon gag are two of the most popular running gags on Vine. You've probably already seen both, but Sasso's channel features other comedy gems like his "Corey" character, Conversations with Hulk Hogan, and his bad Bill Cosby impersonations. Following both McHenry and Sasso is mandatory if you're using the Vine app.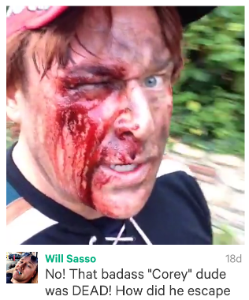 You may remember Sasso from MADtv.
You can locate any of these channels by tapping the Home icon at the top of the Vine app, and selecting the "Explore" option from the drop box. You can then search for any person by name in the search bar at the top of the screen.