Submitted by Frank Macey on
Microsoft has finally launched the first official Office companion app for iOS. The software is set to compete with Apple's productivity apps Pages, Numbers and Keynote. One catch, although the Office Mobile iOS app is free, you must be an Office 365 subscriber to use the software.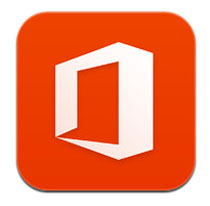 Of course Excel, Word and PowerPoint documents can be edited in the app, and changes can be synced to other devices thanks to built-in SkyDrive, SkyDrive Pro and SharePoint support. Since this is Microsoft's official Office app, documents look like the originals with support for SmartArt, animations, charts, comments and more. Documents attached to email messages can be opened and edited as well.
Microsoft designed its app to optimize the Office experience on smaller screens, even providing the Slide Navigator view in PowerPoint to browse slides faster with or without speaker notes. Word documents opened from SkyDrive or SkyDrive Pro are automatically resumed right where you left off reading, even if the document was last viewed on a tablet or PC.
Some more features from the official iTunes description:
- Edit - You can make quick edits to Word, Excel and PowerPoint documents.
- Documents Remain Intact - Formatting and content remain intact when you edit Word, Excel, or PowerPoint documents on your phone.
- Edit While Offline - Your device doesn't have to be continuously connected to the network to work on an Office document that is stored online.
- Create – You can create new Word and Excel documents on your phone.
- Comments - You can review comments that have been made in Word and Excel documents on your phone and add your own comments.
- Share - When you're done with your edits or comments, simply send the document in email or save it to SkyDrive or SharePoint.
Keep in mind that some features require Microsoft Office 2013 to be installed on your computer, such as resume reading and recent documents. For now, Office fans will need Office 365 subscriptions to use the iOS companion app along with iOS 6.1 or later.