Submitted by Bob Bhatnagar on
Bing has further improved its mobile search tools thanks to better HTML5 support and some other refinements. The new version is available using mobile web browsers on both iOS and Android platforms. Microsoft's own Windows Phone 7 will have to wait until the Mango update later this year, which will add HTML5 compatibility.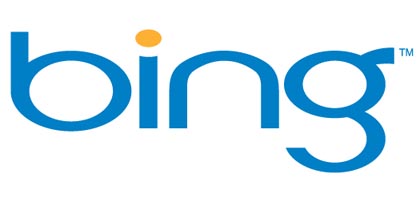 In a bonus for iPhone users, searches will now automatically show relevant App Store applications in addition to normal results. Microsoft previously added an iPhone apps tab to its visual search on desktop web browsers. Top apps can be browsed by category or organized by search criteria.
The mobile Bing update includes several new features including better auto-suggestion for searches. Weather searches also auto-complete and instant answers have been added to the search bar. Here's a complete list of the new features:
- Image search with sliders and orientation support
- Mass transit directions and real-time transit information for Boston, San Francisco, Seattle, Chicago and Los Angeles
- Shopping improves access to shopping questions answered, comparison shop, and discover product details and user reviews
- Relevant iPhone apps returned when searching on an iPhone
- Weather auto-suggest and instant answers to the search bar
- Movie search includes time and nearest theater, along with reviews, synopsis, trailers and additional information
No download is necessary to take advantage of the new Bing for Mobile, simply point the iPhone browser of your choice to (
m.bing.com
) and start searching. Microsoft already
optimized the Bing interface
for touch screens, although a simpler version of the site is available for devices without this capability.
When it comes to the iPhone, users have a choice of several different search engines with Google set as the default. Rumors that Bing would become the default search engine starting with the iPhone 4 failed to come true, but Bing is an option in Mobile Safari. By navigating to Settings -> Safari -> Search Engine users can select Google, Yahoo! or Bing as their default search engine.