Submitted by Anders Batten on
The music streaming service Spotify has finally added the Discover option to its iOS app. The music recommendation tab has been available on Android devices since 2012. The Discover feature makes suggestions based on a user's listening history and playlists. Version 0.7.1 also adds the ability to edit playlists, and introduces a new Now Playing view. The ability to add or remove tracks from your playlists was previously only available on the iPad. Spotify also updated its icon to fit the new look of iOS 7, and has tweaked the user interface to make it easier to navigate.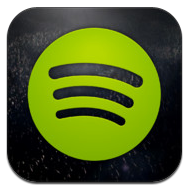 The Spotify app is free to download from the App Store, however, you will need a Premium account to access all the features. Premium features include: Instant access to millions of songs, online streaming, offline capabilities, the ability to create and sync playlists, plus more.
The app supports the iPod touch, iPhone and iPad, and it requires iOS 5.0 or later.