Submitted by Frank Macey on
The original iPhone data carrier continues to improve its LTE and 4G service with numerous investments in network technology across the United States. AT&T has recently announced 4G LTE service in 30 new markets across the country, steadily rolling out the fastest data service to more customers.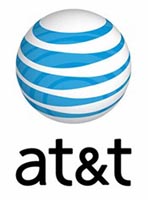 Although Verizon Wireless is ahead in the coverage game with more markets on LTE nationwide, speed tests are different. AT&T dominates as the fastest mobile data service, according to independent tests by Consumer Reports, PC World, and Rootmetrics. So where can AT&T subscribers begin enjoying these fast LTE speeds on their iOS devices?
The complete list of new markets with AT&T 4G LTE coverage is as follows:
- Victoria area, Sherman-Denison and Midland and Odessa, Texas
- Palatka and Homosassa Springs, Florida
- Valdosta/Lowndes County and Milledgeville, Georgia
- Pine Bluff and Searcy, Arkansas
- Yakima, Bremerton and Moses Lake, Washington
- Silverthorne, Colorado – Coverage includes Breckenridge
- Chico-Oroville, California
- Cape Girardeau, Missouri
- Dunn, North Carolina
- St. Croix, U.S. Virgin Islands
- Lafayette and New Iberia, Louisiana
- Atlantic City, New Jersey – Coverage includes Brigantine, Hamilton Township, Longport, Margate City, Mays Landing and Ventnor City
- Corinth-New Albany, Grenada, Meridian and Greenwood-Cleveland, Mississippi
- Batavia, New York
- New Ulm, Minnesota
- Dillon, South Carolina
- Beckley and Oak Hill, West Virginia
- Lawton, Oklahoma
- Cape Cod, Massachusetts
AT&T explains that these network upgrades bring faster data speeds to iPhone customers, including faster response times, lower latency, and more efficient use of spectrum. All this results in a better experience for smartphone users connected to the network. Demand for mobile Internet access continues to increase exponentially, which is why AT&T and all carriers continue to invest large sums of money into network upgrades and traffic management.
AT&T customers can take advantage of the 4G HSPA+ network outside of LTE coverage areas, which is faster than the 3G technology that other carriers provide. AT&T has invested close to $98 billion into its operations across the US over the past five years. Since 2008, AT&T has invested more capital into the US economy than any other public company. Look for more network improvements ahead from many carriers, as Apple gets ready for the iPhone 5S launch this fall.