Submitted by Frank Macey on
One of the advantages the iPhone 5 brings to users is high-speed LTE connectivity. Download speeds have been reported in some cites at over 20 Mbps, exceeding even some wired and wi-fi network connections. AT&T continues to build out its LTE capabilities for subscribers, all part of a $14 billion network expansion.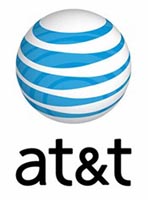 Nine new cities are now in the AT&T Mobility LTE fold, including Annapolis MD, Denver CO, Louisville KY, Milwaukee WI, Minneapolis, MN, Orlando FL, Provo UT, Tacoma WA and York PA. These additions to the network come hot on the heels of LTE service roll outs and expansions in Bakersfield CA, Little Rock AK and the Florida Keys.
Although Verizon Wireless boasts more LTE coverage, AT&T enhances their non-LTE network with 4G speeds (HSPA+). The company plans to upgrade all 3G areas on its wireless network to support 4G on compatible devices. In addition, AT&T users can use cellular data simultaneously while voice calling, one advantage the company touts over Verizon. Verizon customers on LTE or otherwise can't browse the web or send text messages while connected to a call.
Both companies are working around the clock to bring LTE service to as many people as possible. Verizon is ahead of AT&T in deployment of the technology, with plans to finish the roll out nationwide by summer of next year.