Submitted by Frank Macey on
AT&T Mobility will soon be dedicating a portion of its spectrum to an LTE air-to-ground network, keeping customers connected in-flight. The service is planned for launch in late 2015. Airline passengers will be able to keep in touch with reliable, high-speed data service via Wi-Fi at 35,000 feet.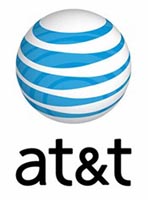 Currently, Gogo offers in-flight Wi-Fi services for air travelers across the US. The company has fitted thousands of aircraft with its technology, however its stock took a dip after the announcement from AT&T. The planned network will also provide improved connectivity for aviation customers, such as better cockpit communications and crew services.
Honeywell recently released its Wireless Connectivity Survey, which painted a bleak picture of in-flight connectivity. Nine in every 10 users of in-flight Wi-Fi worldwide complained about inadequate connections and slow data transfer speeds. The company will partner with AT&T to provide hardware and service capabilities for the project.
According to AT&T, with the new network "passengers would gain the reliability they have long hoped for in the sky – for browsing the Internet, checking email, keeping in touch with friends and family through social networking and messaging services, and increasing business productivity." The in-flight network will also offer improved transmission of real-time aircraft data to airlines to help optimize operations.
AT&T has invested over $140 billion into its networks over the past six years, and the carrier currently boasts 116 million wireless subscribers. Expect pricing for in-flight data to be revealed ahead of service launch sometime in 2015. See
Business Insider
for the full announcement from AT&T.