Submitted by Frank Macey on
Wireless carrier AT&T is making progress on its goal to deliver 4G LTE service to over 300 million people by the end of 2014. The latest announcement brings the total number of markets with 4G LTE availability to 190 nationwide. LTE service has been expanded in Denver, Colorado, Louisville, Kentucky, Mount Vernon, Washington and Oxford, Mississippi.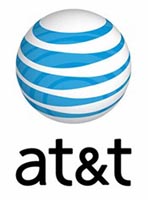 For customers in six other cites, LTE has been switched on. These include Flint, Michigan, Kokomo, Indiana, Morgantown, West Virginia, Petersburg, Virginia, Shelbyville, Kentucky and Springfield Missouri. AT&T continues to be the second largest wireless carrier in the US, six years after it first launched the iPhone in an exclusive agreement with Apple.
Verizon Wireless, Sprint and others now offer the device, increasing competition even as AT&T has invested almost $100 billion in its network over the past five years. AT&T boasts the country's largest 4G network, covering 292 million people. The company is the only US carrier to provide 4G speeds using both HSPA+ and LTE. According to AT&T, over 90 percent of its mobile data traffic runs over enhanced backhaul supporting both HSPA+ and LTE.
All this means improved speeds for iPhone owners, especially the LTE-capable iPhone 5. The AT&T network also makes it possible to use a data connection while on a phone call to send texts, browse the web or send email while talking. AT&T recently announced they added 1.2 million new subscribers in the first quarter of 2013 and sold 4.8 million iPhones.