Submitted by Marshall Walker on
iOS 7 runs on the iPhone 4 and later, but this doesn't mean that the iPhone 4 supports all of the new features found on Apple's new OS. This happens a lot with Apple's older devices when a new software is released. The iPhone 4's hardware just can't support all the fun things iOS 7 brings to Apple's newer devices. The new OS even looks different on the iPhone 4 because Apple has disabled some of its graphical effects to take the pressure off its older A4 chip.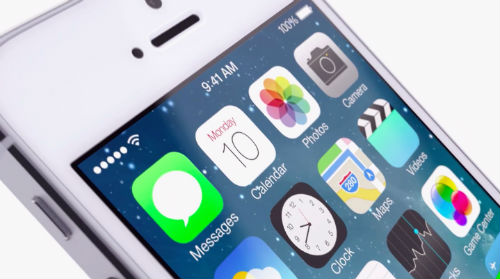 For example, the iPhone 4 does not feature live wallpapers and the parallax effect found on the home and lock screens. It also misses out on the wireless peer-to-peer file sharing feature AirDrop, panorama and filters in the Camera app (however you can apply them later in the Photo app), and of course the iPhone 4 is still without Siri and all its new tricks.
iPhone 4 users can still benefit from all the other new features and upgrades iOS 7 brings to Apple's other devices like iTunes Radio, Control Center and so on.