Submitted by Marshall Walker on
UPDATE: BlackBerry has announced that both the iOS and Android version of BBM have been delayed. From the BlackBerry Blog:
Our teams continue to work around the clock to bring BBM to Android and iPhone, but only when it's ready and we know it will live up to your expectations of BBM. We are pausing the global roll-out of BBM for Android and iPhone.
After a few false starts, leaks and getting stuck in the Apple review process for over two weeks, BlackBerry's messaging service has finally started rolling out to iOS devices. BBM has popped up in the New Zealand App Store with more countries to follow. The Android version was supposed to land in the Google Play Store first, but has yet to make an appearance.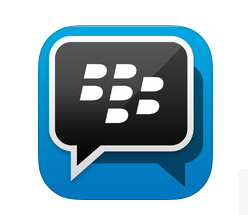 BlackBerry highlighted some of the messenger's features on its blog earlier this week. Some of the iOS and Android highlights include BBM Chat, the ability to share files on your phone and multi-person chats. BBM users can also post personal messages, add a profile picture and keep all their contacts updated on what they're doing through the Updates feature.
BBM is free to download and should be available in the U.S. Apple App Store and Google Play Store sometime today.