Submitted by Marshall Walker on
Scribd has officially announced its multi-platform digital book subscription service. The new e-book platform will allow users to access a library of more than "40 million books and documents, in 100 countries and 80 languages worldwide," according to the press release. HarperCollins has signed on as the first major publisher, and will lend its backlist catalog to the cloud-based service. Users will also be able to buy any title from the full HarperCollins catalog through Scribd's retail store.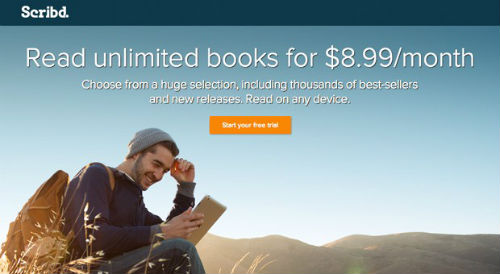 Subscribers will be able to read their rented or purchased books on their iPhone, iPad, Android devices and web browsers. The service will also offer readers the ability to access papers analyzing the books, and see what content their friends have read.
The service will cost $8.99 a month which grants you unlimited access to any of the millions of books and written works in the Scribd digital library.