Submitted by Chad Shmukler on
Though not technically iPhone news, the release of Apple's latest version of OS X, Leopard, is certainly of interest to many iPhone owners. And not simply because many iPhone owners are Mac owners. As the iPhone is based on a version of the OS X operating system, features and capabilities of the iPhone will likely be closely linked to Leopard - as they have been with the current version of OS X.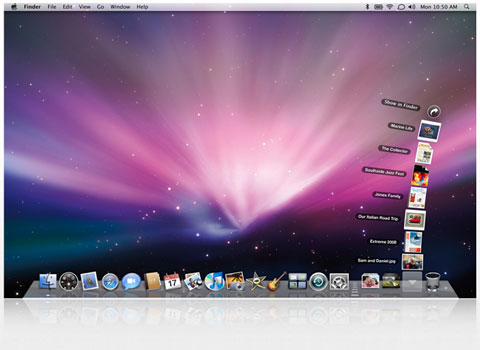 That said, Apple announced today that Max OS X Leopard will go on sale on October 26th at 6:00pm at both retail outlets and the Apple online store. According to Steve Jobs,
"Leopard, the sixth major release of Mac OS X, is the best upgrade we've ever released ... and everyone gets the 'Ultimate' version, packed with all the new innovative features, for just $129."
According to Apple, the new version of Leopard brings over 300 new features to the table. Some of the
highlighted additions are Time Machine (which offers snapshots of your PC throughout time), Spaces (a fully integrated virtual desktop system), improvements to the Desktop including file "stacking", and Quick Look (view files without actually opening them).
Apple will also release OS X Leopard server on October 26th at 6:00pm. Leopard server reportedly contains over 250 new features, including including Podcast Producer, Wiki Server, and iCal Server.