Submitted by Anders Batten on
Many of you are already using SummerBoard and it's accompanying theme "Leopard." While one of our favorite themes, the SummerBoard Leopard theme actually uses outdated wallpaper. If you'd like to update your iPhone Leopard look, read on.
You'll also find a link for the full size Leopard Aurora wallpaper at the end of this article.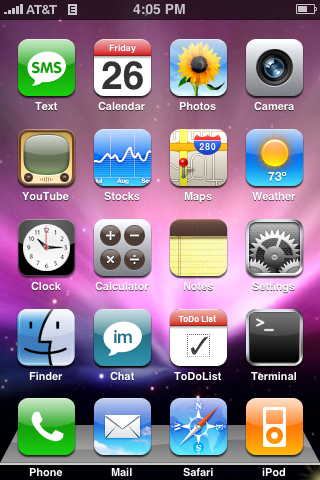 An iPhoneFAQ forum member, trumac, recently added an iPhone-sized version of the Leopard wallpaper to our