Submitted by Anders Batten on
Sony's PlayStation 4 companion app is now available for iOS and Android devices. The PlayStation App allows anyone to browse the PlayStation Store, and gives users access to system guides, manuals, and the PlayStation blog. PS4 App users will also be able to check-in on their friends activity, compare trophies, and view their own profile or recent activity without using their console.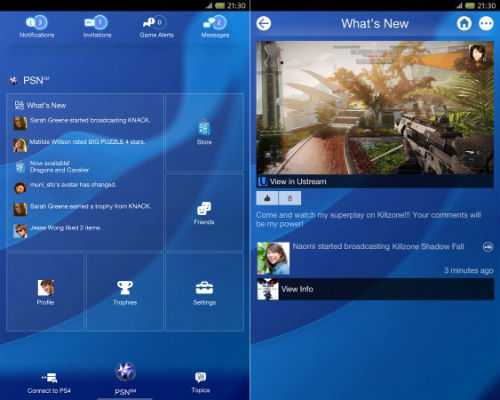 The next-generation PlayStation 4 console officially launches this Friday, November 15, 2013. Official launch events are taking place at over 4,000 GameStop stores across the country, and some will begin as early as 6 p.m. on November 14. The PlayStation 4 is expected to be one of the hottest and possibly hardest to find products this holiday shopping season. Pre-orders quickly sold out after the next-generation console was announced back in February, and it is unknown how many extra consoles will be available at launch.
You can download the PlayStation App now for free from the Apple App Store and Google Play. It is compatible with all iOS devices running iOS 6 or later.