Submitted by Marshall Walker on
Just when you thought you couldn't possibly add any more Google apps to your iPhone, Google Play Music is now available on the App Store. The search engine giant originally launched its music streaming service for Android devices earlier this year, and it is now available for the iPhone, with an iPad version in the works.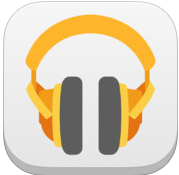 Users can store up to 20,000 tracks of their own music through the free version of the app, create their own playlists, and share music with friends. The ability to store music online allows your to save space on your device, and eliminates the need to sync every time you add more songs.
The paid "All Access" version of the app gives users access to millions of additional songs through a Spotify-like radio stream, and offers "smart recommendations" based on your music tastes. The All Access service is $10 a month, and normally comes with a free month trial.
Google Play Music is available now for the iPhone and iPod touch on the App Store. It requires iOS 6 or later.