Submitted by Sammy Snyder on
4chan founder Moot's DrawQuest app is now available for the iPhone and iPod touch. The drawing app was originally only released for the iPad, but now all iOS users can enjoy its free daily drawing challenges.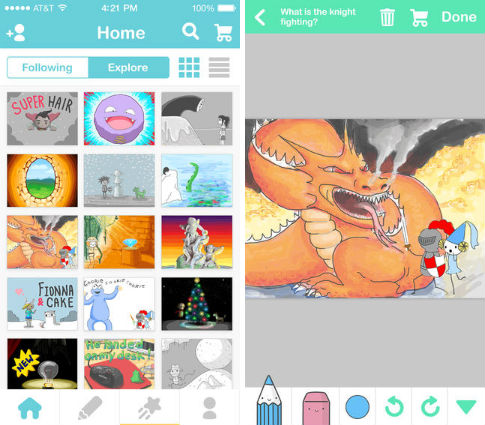 The app has also received a few new features including the ability to zoom in on your canvas, the option to create your own quests, and a new "Patty the Paint Can" brush.
Christopher Pool (Moot's real name) created the app to encourage people to use their imaginations and create. Users can complete daily drawing challenges, and watch stroke-by-stroke replays of other user's drawings to learn new techniques. DrawQuest also features easy-to-use drawing tools, the ability to participate in the DrawQuest community, and it is acceptable for all ages. However, the app does require that your device is running iOS 7 or later to work.
You can download DrawQuest for free from the App Store for iOS devices starting today.