On Tuesday Google released its annual Year-End-Zeitgeist ("spirit of the time" from the German), in which they reflect upon the people, places and events of the year that garnered the world's attention. The Top Trending Searches ranking is the most significant of 1,000+ categories that draw on search data from 72 countries. This year's revealed the iPhone 5s as the third most popular global trending search of 2013.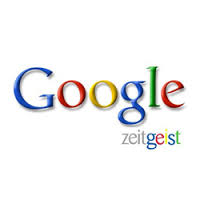 Coming in first was South African civil rights champion Nelson Mandela, followed by Paul Walker of Fast and Furious fame, both of whom passed away in the last few weeks. The Samsung Galaxy s4 was the only other smartphone to place, coming in
at number eight.
This is an improvement over Apple's performance last year, which saw iPad 3 rank fourth behind Whitney Houston, Gangam Style and Hurricane Sandy. Apple finished 2011 with three top ten ranks including Steve Jobs, iPad 2 and iPhone 5.
The other searches that rounded out this year's list, starting after iPhone 5s, were Corey Monteith, Harlem Shake, Boston Marathon, Royal Baby, Samsung Galaxy s4, Playstation 4 and North Korea.