Submitted by Fred Straker on
iPhone lost? With any luck Find My iPhone has been activated and locating the device takes only minutes. In order for this scenario to happen, Find My iPhone must be configured on the iOS device with an Apple ID and iCloud account. The process is simple, and can save many headaches over a lost iPhone.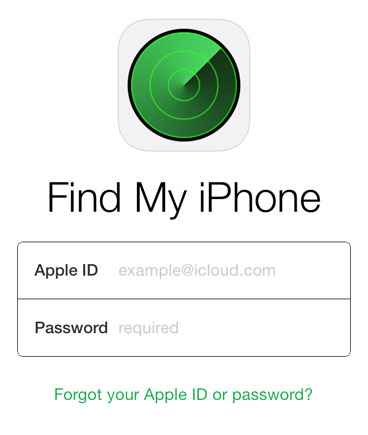 Besides the free iOS app Find My iPhone, an iOS device can be tracked using a web browser on a computer. This means that a lost iOS device can be found from virtually anywhere with just iCloud login credentials. So how to setup and use Find My iPhone?
Set up your iPhone or other iOS device
1. Navigate to Settings -> iCloud
2. Sign in using your Apple ID or select Get a Free Apple ID to proceed
3. Once logged in scroll down to Find My iPhone -> ON (green slider)
To see multiple iOS devices together under the same iCloud account, configure all devices using the same Apple ID.
Find your iPhone using iCloud
To locate and track an iOS device in real time on a computer, follow these steps:
1. Open iCloud.com in a web browser
2. Enter your Apple ID username and password to login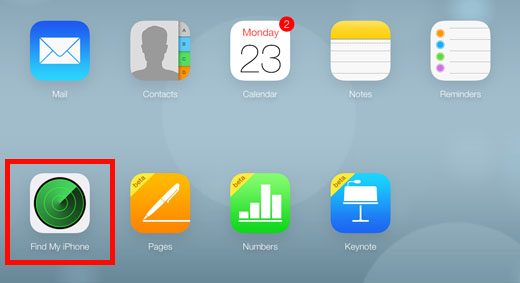 3. Once logged in click Find My iPhone
4. The location of your iOS device will appear on a map
5. For more information, click the green circle locating your device and select the info icon (i)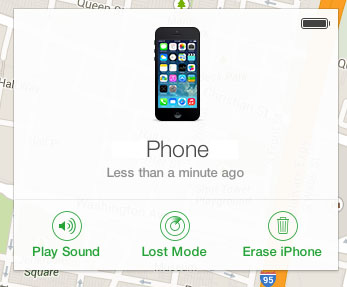 Current location information and battery strength will appear in a pop-up window. From here, you can signal your device to make a noise or take other steps to secure your data. Lost Mode will track the device and put contact messages on the display. Erase iPhone will wipe all personal data from the device, preventing it from falling into the wrong hands.
Note that only the last known location of the lost iPhone can be displayed if the battery is dead. If Location Services is switched off on the lost device, entering Lost Mode will temporarily re-enable Location Services to track the device.
Find your iPhone using the Find My iPhone iOS app
1. Download and install Find My iPhone from the App Store
2. Open the app and enter your Apple ID and password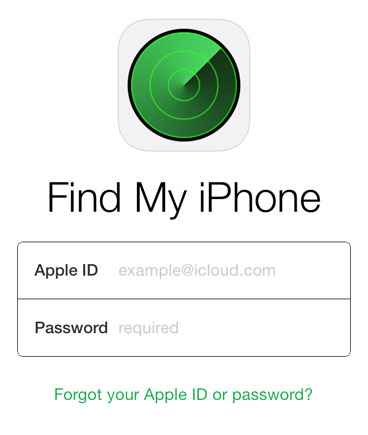 3. A list of configured devices attached to the iCloud account will appear with a map
4. Touch a device icon on the list or map then select Actions to bring up more options
5. Play Sound, enter Lost Mode, or Erase iPhone data using the menu at the bottom of the screen
6. Touch All at the upper left corner to return to the device list
Once set up, Find My iPhone can help even if the device is lost at home. Play Sound will repeat a pinging noise which makes it possible to easily pinpoint where the iPhone is hiding.