Submitted by Marshall Walker on
Apple has named Spark Camera its Free App of the Week. The iPhone photography app will be free to download from the App Store until next Thursday when a new app will take its place. Last week's free app, for example, was Pac-Man.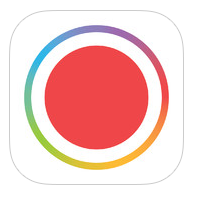 Spark Camera allows you to create short HD videos by filming short clips or "Sparks" and editing them together. You can then add existing video, photos and music from your library to spruce up your Spark creations. The app also features several filters and the ability to share your videos on Twitter, Facebook, Instagram, iMessage, or email.
Apple cites Sparks' "minimalist design" and easy to use interface as the reason the app was chosen to be the Free App of the Week.
Spark Camera supports all iOS devices running iOS 6.0 or later. It is normally $1.99 to download from the App Store.