According to The Wall Street Journal, anonymous sources have indicated that Apple plans to discontinue production of the iPhone 5c and launch two new iPhones with larger displays sometime in late 2014.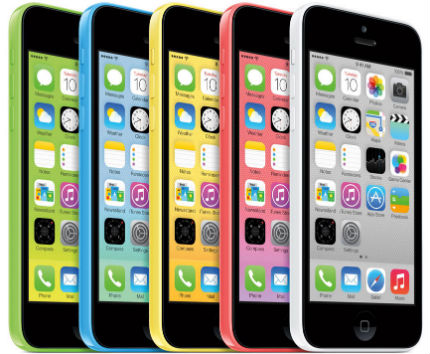 There has been much talk about the iPhone 5c sales coming in well below Apple's expectations. This cannot be confirmed however, as Apple does not disclose sales based on iPhone model. Analysts point towards ineffective pricing strategy - the colorful, plastic-backed 5c starts at $100 with a two year contract ($550 without
one), which isn't quite cheap enough to compete with the low end devices that run Google's Android platform.
While discontinuing the 5c, Apple plans to launch two new iPhones, both with bigger displays. One supposedly will have a screen somewhere in the 4.5 inch range while the other will boast a display larger than five inches, which would put it in "phablet" territory. This news comes just a day after analyst Tim Arcuri informed investors that the iPhone 6 will have a 4.8 inch screen. Both new models are expected to be similar to the iPhone 5s in design and both are expected to be released sometime in the Fall of 2014. The report made no mention of whether or not one of these new releases will be the official "iPhone 6."