Submitted by Anders Batten on
CEO and president Satoru Iwata, confirmed at an investor briefing today that Nintendo plans to start embracing smartphone and tablet devices later this year. The company will not release existing games for smartphones as some had hoped, but instead, it will launch "service" apps to "make connections with customers."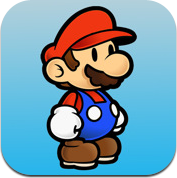 The company is not ruling out using its existing characters or creating some kind of games, but the apps will primarily be used to introduce customers to Nintendo products. Iwata also said the company will not abandoned the hardware business, but hopes embracing smart devices will "attract consumer attention" to the Nintendo platform. The apps will also support the Wii U's Nintendo Network ID (NNID) log-in system, which was recently introduced to the 3DS portable console.
Iwata did not give any official release date, or divulge too much info about the actual apps themselves, but he did note that they would have to be more than just an advertisement to get people interested.
Iwata said in 2011 that he would never consider making games for mobile devices like the iPhone, and Nintendo seems to be sticking with that policy even in 2014. The company believes users get a better experience while using its software on its own hardware, and doesn't see the need to adapt Nintendo games for other platforms.