Submitted by Marshall Walker on
U.K. designer Fabio Basile has come up with an awesome concept for iOS gamers and Nintendo fans. The iOS NES game controller comes in two parts, one which connects to the 30-pin dock of your iPhone and the other which fits into the headphone jack.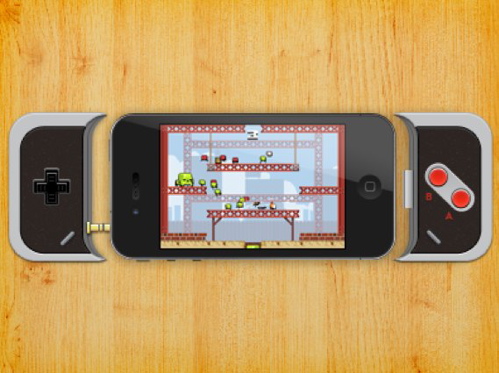 While the concept is great and will probably sell well, Basile has some hurdles to leap before he can make his controller a reality. He is having trouble starting a Kickstarter campaign because he is from the U.K., and he needs help with hardware design and iOS frameworks. Basile has asked anyone who can help to follow him on Twitter."
Gamers are always searching for ways to be free of the annoying onscreen controls of iOS games. Products like iCade and 60beat's Playstation inspired GamePad already exist, but none of them give you that nostalgic NES feel like Basile's concept. You can visit his Dribble page for updates on his progress.
[via Cult of Mac]