Although there are quite a few decent video editing apps out there already, VideoBite stands out from the crowd simply because it has Adobe's name on it. Not that it doesn't deserve to, it turns out to be a quality app for simple video editing, and it is currently available for free from the App Store.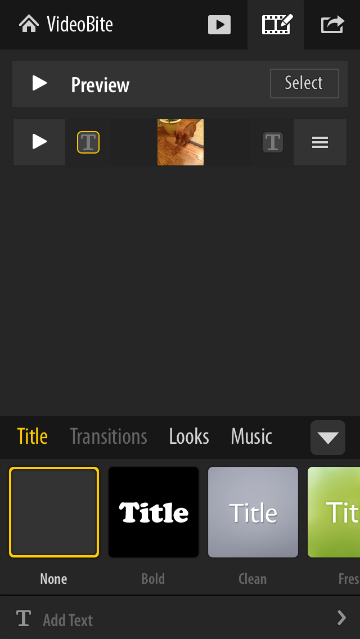 Once you've downloaded it, VideoBite will ask you to access your photos, then you can start making movies or slideshows with your own content. You begin by selecting photos (or videos) that you want in your video bite and selecting how long you want each to display for (2 to 10 seconds). You can trim your clips down to
include only the part of the photo you want. When you're finished selecting you go to an editing screen where there are a number of options. You can have title and end frames that you can add text to (with several styles of text). You can choose the type of transition from one photo to the next, choices include cross dissolve, wipe, flip over, cross blur or none. You can also choose from a number of "looks," which are basically filters, including vignette, copper, dreamy, summer, vintage, black and white, crushed, process and red noir. Finally, you can add music to your video, either your own or one of about 10 audio clips that come with the app.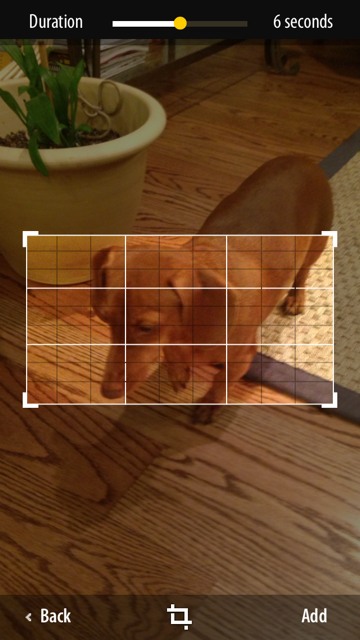 VideoBite is easy to use, but if you need it, there is a help button that provides a walk-through. It requires iOS 6 or better and is compatible with the iPhone, iPad and iPod Touch, optimized for the iPhone 5.