Submitted by Fred Straker on
There's nothing quite like the iOS app VHS Camcorder, except for digging up some 30-year old tapes to see if they play. Thanks to Rarevision anyone with an iPhone can recreate VHS video complete with distorted audio, washed-out color and magnetic particle fallout. Developer Thomas Worth based the app on the same JVC GR-C1 camcorder used by Marty McFly in Back to the Future. This all-in-one VHS-C video camera was the first of its kind. So what does it take to record like it's 1984?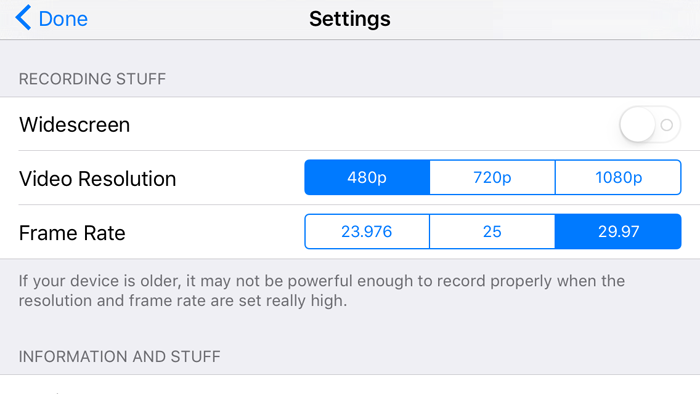 VHS Camcorder features several customizable settings to achieve just the right retro appearance, or to age the VHS cassettes to near-oblivion. Of course, to retain historical accuracy video should be kept at 480p resolution and a 29.97 fps frame rate. Other options are conveniently offered, such as HD video resolution and more film-like frame rates. You can even turn on widescreen for some interesting effects.
These settings and more are easily accessible from the main app screen by tapping the Menu button. Date spoofing is a key feature, adding any date since March 1984 in classic white, low-res titles directly on the video. The latest version even adds customizable titles that appear in the same specially-designed, retro font. Anyone who owned a VHS camcorder back in the day will instantly recognize these letters.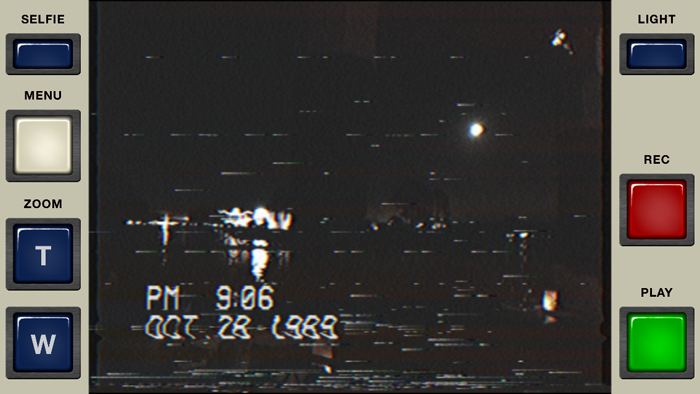 In addition to the consumer controls, a professional skin is also available. This is the light grey/beige look commonly found on higher end magnetic decks and equipment throughout the 80s and 90s. The video is decidedly worse than these decks may have been capable of, in the most charming way possible.
The aged VHS tape look is incredibly simulated with just the right distortion, tracking error and fallout. For the best look, the tracking can be adjusted with a swipe or by tilting the device. Using the built-in zoom buttons is just like the motorized zoom lenses of the past. Color is drained from the video just enough to match some of the VHS tapes that are still lingering in your basement from the late 80s. Audio is even compromised, reminiscent of tape winding sounds and low-fi microphones on consumer VHS equipment.
Anyone interested in taping some retro video should pick up VHS Camcorder on iTunes. While it costs $3.99 this is a small price to pay for such a well-executed trip down memory lane. Rarevision continues to issue bug fixes and add new features such as Selfie and Light buttons to round out the experience.