Submitted by Anders Batten on
Shares of Apple (AAPL) have reached a milestone for the year, with shares opening trading over $200 today. Although shares of the Cupertino based computer giant have crested past the $200 mark in both of the last two days, end of day trading has seen share prices retreat back below the $200 mark before closing.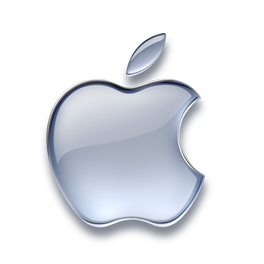 Shares have risen over 60 percent since the introduction of the wildly popular iPhone at the end of June of this year. Sales of the iPhone, combined with the continuing growth of Apple's market share in the PC sales arena, have catapulted the share price of Apple's stock.
Perhaps most importantly, analyst firms remain almost unanimously optimistic about Apple's continuing growth. Almost all of the analyst firms on the street have target prices above $200, with Piper Jaffray analyst Gene Munster leading the
pack with a target of $250. Other financial soothsayers have predicted seemingly unfathomable peaks of $600 or higher for Apple shares.
Apple is expected to make major announcements about new service offerings (such as a new iTunes movie rental service partnership with News Corp and licensing of it's copy protection software) as well as the predicted announcement of a new line of Mac notebooks at this year's Macworld Expo - scheduled for January 14th to the 18th.
Considering the bold optimism of investor analysts, if you're one of many out there kicking themselves for not profiting off Apple's good fortune in 2007, it might not be too late to hop on the bus.
[via Businessweek]