Apple (NASDAQ: AAPL) stock dropped slightly in value over the course of last week. Shares opened Monday at $129.25, reached a high of $129.56 on Wednesday, and closed Friday at $126.60. You won't be checking Apple's numbers on the NASDAQ for much longer, however, as the Cupertino giant will be replacing AT&T on the Dow Jones Industrial Average after trading on March 18th. The move was made to balance the information technology sector's weight in the index, which will drop a bit due to a Visa stock split.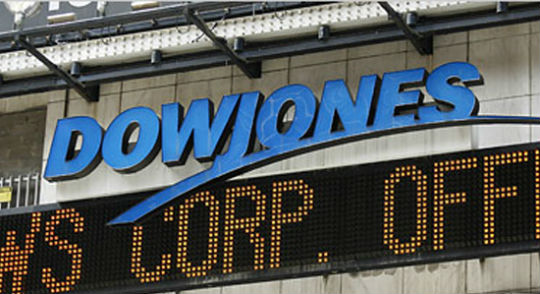 Aside from that, there were several other noteworthy items last week:
UBS analyst Steve Milunovich, estimating that iPhone 6 demand will continue to outstrip supply in the March quarter, has raised his sales forecast from 55 million units to 58 million units. This would represent a whopping 33% year-
over-year increase, and would be only the third time Apple has sold over 50 million units in a quarter, the other two occasions being the last two holiday quarters. The current Wall St. consensus has the company shipping 54 million units, a not-too-shabby 24% increase over last year's quarter.
As if on a weekly schedule, the ranks of Apple Pay supporters swelled once again last week with the addition of
18 new credit unions
. The American Airlines and IBM credit unions added support for the mobile payment system, as well as the Bank of Hawaii and North Shore Bank, among others.
Apple plans to revamp its iAd division, which really hasn't taken off due to high prices. They apparently plan to allow advertisers to enlist third party companies to help them target their advertisements, à la Facebook.
In a note to investors obtained by AppleInsider, BMO analyst Keith Bachman wrote that he believes Apple will sell 19 million Apple Watches in 2015. He believes more than half will ship in the holiday quarter.
After increasing it from $324.5 million to $415 million, California Judge Lucy Koh accepted the settlement offer from Apple, Google and a number of other Silicon Valley companies for a class action law suit that claimed the companies engaged in unfair hiring practices to make it harder for employees to negotiate for better salaries at competing companies.