Apple (NASDAQ: AAPL) continued breaking records last week when it closed out October on Friday with an all time high stock price of $108.00 per share. The trend is continuing, as share prices are at $109.72 as of this writing. The company will spread the wealth next week when it distributes dividends to all shareholders of record as of market close on November 10. The dividends, which at $0.47 per share amount to a quarterly dividend record of $2.8 billion, will be payed out on Thursday, November 13.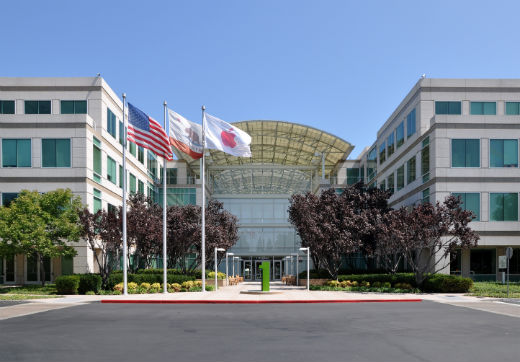 Last Monday, Apple CEO Tim Cook revealed to the Wall St. Journal that Apple Pay activations reached 1 million in just the first 72 hours of its launch, making it the largest contactless payment system in the U.S.
Apple Pay still has some battles ahead, as companies like CVS and Rite Aid that use Merchant Customer Exchange are blocking Apple Pay. Other retailers, most notably Walmart, are also looking to MCX's CurrentC system as an Apple Pay alternative.
The New York Times reported last week that MCX will levy steep fines against any of its contractual partners that accept Apple Pay payments, a charge that the company denies.
Controversy struck MCX again later in the week when CurrentC
was hacked
and email addresses were obtained. The company alerted its beta participants and insisted that sensitive data is kept on its cloud, which is secure.
Apple revealed in its 10-K filing that its research and development funding has increased a whopping 35% year-over-year. The company spent $6 billion in fiscal 2014 and a record $1.68 billion in the September quarter, which edged out the previous record of $1.6 billion in the June quarter.
Apple announced that its mobile advertising platform, iAd, is now available in 70 new countries across all continents (except Antarctica).
Nine Inch Nails' Trent Reznor last week revealed to Billboard that he is working on a highly secretive project for Apple. Reznor was chief creative officer for Beats streaming service before the acquisition. The new project likely has something to do with the streaming service - Reznor says it is "creative," but he won't be directly making music.
A class action lawsuit was filed against Apple last week concerning the graphics failures of the 2011 MacBook Pro. The suit claims that Apple failed to reimburse owners for out-of-pocket repairs ranging from $350 to $600.