Apple (NASDAQ: AAPL) share prices continued to hover around $100 over the course of last week's trading. Tuesday saw the low close of the week at $98.75, but prices rallied from there and closed at $100.73 on Friday. There could be an uptick this Thursday following Apple's media event. The company is expected to, at the very least, unveil the next generation iPad Air and a 27 inch Retina display iMac. OS X Yosemite will likely be released to the public as well.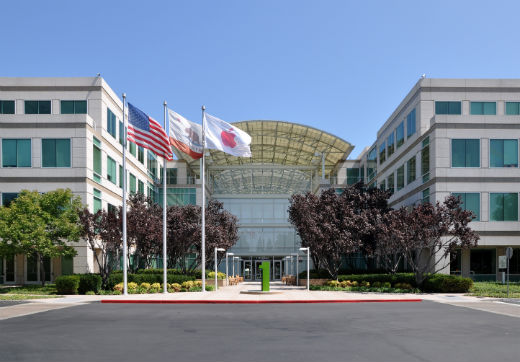 Perhaps the confidence in the latter half of the week resulted from Carl Icahn's extreme optimism. In a letter to Tim Cook titled "Sale: Apple Shares at Half Price," the billionaire investor urged Apple to buy back more stock at a faster pace. His reasoning lies in the fact that Icahn Enterprises' analysis of Apple concludes that the stock is "dramatically undervalued." By their numbers, Apple stock should be trading at around $203 per share.
While he doesn't see Icahn's pressure changing Apple's buyback program in the immediate future, RBC analyst Amit Daryanani believes it probably sets a floor for the stock price. In a note to investors, Daryanani maintained his $114 target price, with an upside scenario of $125, and said he doesn't think shares will drop below $95.
According to Tencent News, China's three biggest carriers, China Mobile, China Telecom and China Unicom, reported over a million iPhone 6 and 6 Plus preorders in the first six hours that they were available for preorder. The handsets will be available in China this Friday, October 17.
The Chinese launch should add to the already
record breaking accessory sales
that followed the initial iPhone 6 launch. The NPD Group reported on Friday that sales in the two week period after the launch reached $249 million, 43% more than the two weeks prior to the launch. The 5s and 5c launch, by comparison, generated $195 million in sales in the two weeks after launch.
Though Apple has secured the support of many major banks and credit cards for Apple Pay, according to The Daily Dot there are more than a few high profile retailers that are hesitant to get on board. Most notably, Walmart and Best Buy have no immediate plans to adopt the new payment system, likely because they are developing their own system. Other merchants that aren't chomping at the bit include Sears, K-Mart, Bed, Bath and Beyond, Pizza Hut, Chipotle, KFC, Starbuck's, Coach, H&M, BP and Publix among others.
Bose last week dropped its patent infringement suit against Beats, as the two reached an undisclosed settlement. Tensions mounted somewhat over the course of the week that started with San Francisco 49er's quarterback being fined $10,000 for wearing Beats headphones at a post game press conference. NFL players are not allowed to promote unsponsored products within 90 minutes of a game. Bose happens to be an official partner of the NFL. Later in the week, Apple announced that it would no longer carry Bose products at its retail locations.