According to a report released by the NPD Group earlier today, Apple has sold more accessories during the two weeks following the iPhone 6 launch than in the same period after any other iPhone launch.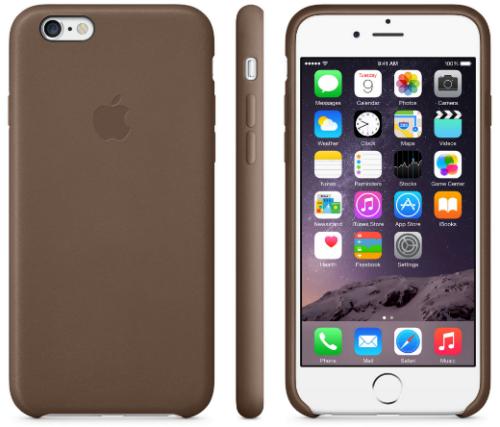 The Group's Weekly Tracking Service showed record breaking sales of $249 million, which amounts to a 43% increase over the two weeks prior to the launch. By comparison, the iPhone 5s and 5c launch generated $195 million in mobile phone accessory sales, about 17% greater than the two weeks leading up to their launch date.
This doesn't come as a surprise, seeing how iPhone 6 and 6 Plus sales have broken records. Both are larger and thinner than previous iPhones, so there is a whole new array of accessories to match their sizes. According to NDP Vice President of Industry Analysis, Stephen Baker, "New iPhone form factors always provide a short-term boost to traffic and volume to the consumer electronics market, but it's the accessory purchases that keep the momentum going... Case sales specifically, and accessory sales in general, remain an excellent proxy in measuring the long-term demand for a phone."
Breaking the numbers down further, the analysis found that protection was by far the biggest selling point. Again, not surprising considering the big high resolution displays that both models feature. Screen protector revenue was up 120% compared to the two weeks prior to the launch, while case revenue was up 78% (up 63% in units sold). Other accessories saw modest gains - headphones with microphones went up 10%, Bluetooth speakers 5% and 5% for mobile power products (chargers) as well.
Another interesting tidbit the analysis found - only 41% of iPhone purchasers said they also bought accessories at the same time, while 58% said they buy their accessories later. Additionally, those who buy elsewhere tend to spend twice as much. These factors, according to NPD, mean there are likely still quite a bit of sales left to be made, which bodes well for 4th quarter sales.