Apple (NASDAQ: AAPL) shares closed today at $92.93, up $0.95 from Friday's closing price of $91.98, but up just 24¢ from the post 7-to-1 stock split opening of $92.69. To be fair, it has only been three weeks since the split, and the hovering behavior hasn't deterred JP Morgan, who last week raised its target price from a rather low $89 to $108. Analyst Rod Hall believes the stock will reach this target by the end of 2015.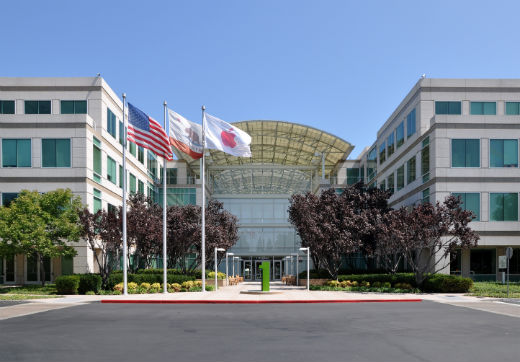 Bloomberg reported last week that production of Apple's largest iPhones to date will begin next month. The 4.7" and 5.5" iPhone 6 handsets are slated to begin production in China in July. The 4.7" model will be available sometime in the second half of September, while the launch date of the "phablet" size model is unclear,
though it could be available at the same time.
Apple last week added an "entry-level" 16 GB iPod touch to its lineup. Though many once thought Apple would begin phasing out the iPod, that doesn't seem to be the case at the moment. The company also reduced the prices of the 32 GB and 64 GB models to $249 and $299 respectively.
Last week, Google launched its
Android One
initiative, which is intended to target emerging markets, starting with India. Low end and older model smart phones, including older iPhones, do very well in emerging markets, and this initiative is a power play to take control. Android One involves Google working with local electronics manufacturers to produce low cost handsets "designed for the unique needs of each market" that will support stock versions of Android. Left unchallenged, this could pose a threat to Apple sales in these rapidly expanding markets.
Apple continued its hiring spree last week, adding Atlas Wearables lead software developer, Alex Hsieh to its team. Considering that Atlas Wearables produces a "fitness tracker akin to other wearable devices, albeit on steroids," he will clearly be involved with the iWatch, though in what capacity is not yet known.