For the fifth consecutive Friday Apple (NASDAQ: AAPL) closed the week at a record high. The share price reached $116.47 by Friday's closing bell. High demand for the iPhone 6 and great expectations for both holiday sales and the Apple Watch launch prompted several investment firms to raise their target prices last week. On Thursday, Morgan Stanley analyst Katie Huberty raised her target price to $126 after Apple surpassed her previous target of $115. She believes people are underestimating potential Apple Watch sales.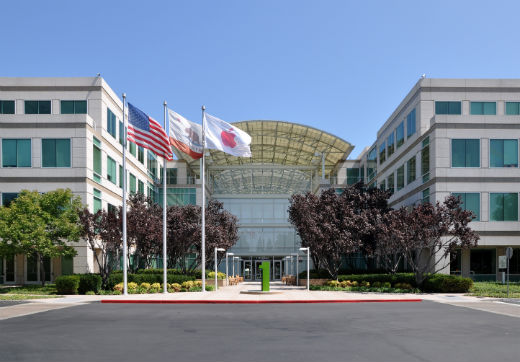 Evercore went a bit further and raised its target price from $125 to $136 on Thursday, while Piper Jaffray raised its from $120 to $135. RBC Capital raised its target from $115 to $120 on Monday. All three firms see strong holiday sales and a successful Apple Watch launch in early 2015.
Reuters last week reported that hedge fund managers Steve Einhorn of Omega Advisors Inc. and Michael Corcelli of Alexander Alternative Capital both believe that Apple's market capitalization could reach as high as $1 trillion at some point next year. The company's current cap is $670 billion.
U.S. District Judge Denise Cote last week approved Apple's proposed $450 million settlement for a class action lawsuit that claims Apple colluded with publishers to raise e-book prices. $400 million would be paid to consumers in 33 states while $50 million would be paid to their lawyers.
On Friday
Apple announced
that iAd is officially accepting "programmatic" mobile ad purchasing. iAd now provides access to ad inventory for over 250,000 apps in over 100 countries.
In an interview with CNN last week, Square founder Jack Dorsey said that his company would begin accepting Apple Pay sometime in 2015. Although the two companies have been thought of as competitors, Dorsey said his company is interested in developing a register that accepts all forms of mobile payments.
Apple's iPhone 6 and 6 Plus supply is catching up with demand. Wait periods for the handsets have dropped to 7 - 10 days and 1 - 2 weeks respectively.
Apple supply partner Foxconn announced on Thursday that it will invest $2.6 billion over the next two years in a new plant for its display unit division, Innolux Corp., that will exclusively supply Apple.
The Department of Justice again voiced its displeasure with Apple's encryption technology, this time saying that eventually, because law enforcement can't access a locked iPhone, a child would die. The lack of a "back door" for authorities to gain access to locked devices remains contentious issue between Apple and the federal government.